Do you feel like you might not ever quit smoking cigarettes because the
detox process is so hard & uncomfortable?


 Do you keep thinking, "I want to quit smoking," but you don't know where to start because you've already tried so many things that didn't work for you?


I was in the same boat up until I was finally able to quit my 8-year chain smoking addiction to cigarettes after discovering herbal smokes.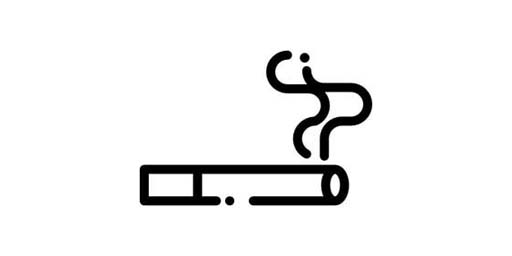 What Are Herbal Smokes?
______________________


Herbal smokes
are herbs and flowers rolled into a pre-roll form, used to help one quit smoking cigarettes, in ceremony, or in moderation for therapeutic purposes.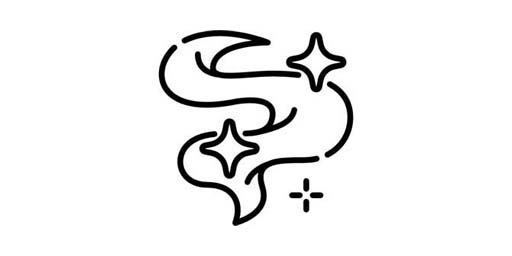 Using Herbal Smokes
______________________


Once you've
completely stopped smoking cigarettes
, temporarily allow yourself to smoke herbal smokes
anytime it will prevent you
from lighting up a cigarette.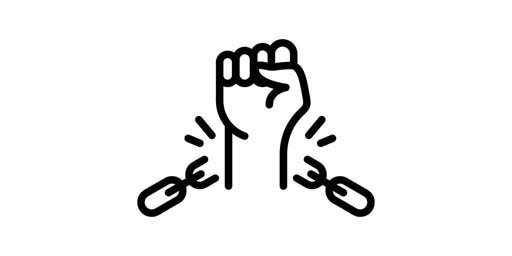 Lasting Success
______________________


The goal is to
quit smoking cigarettes
, then quit your
reliance
on herbal smokes, while simultaneously setting yourself
free
mentally, emotionally, and physically.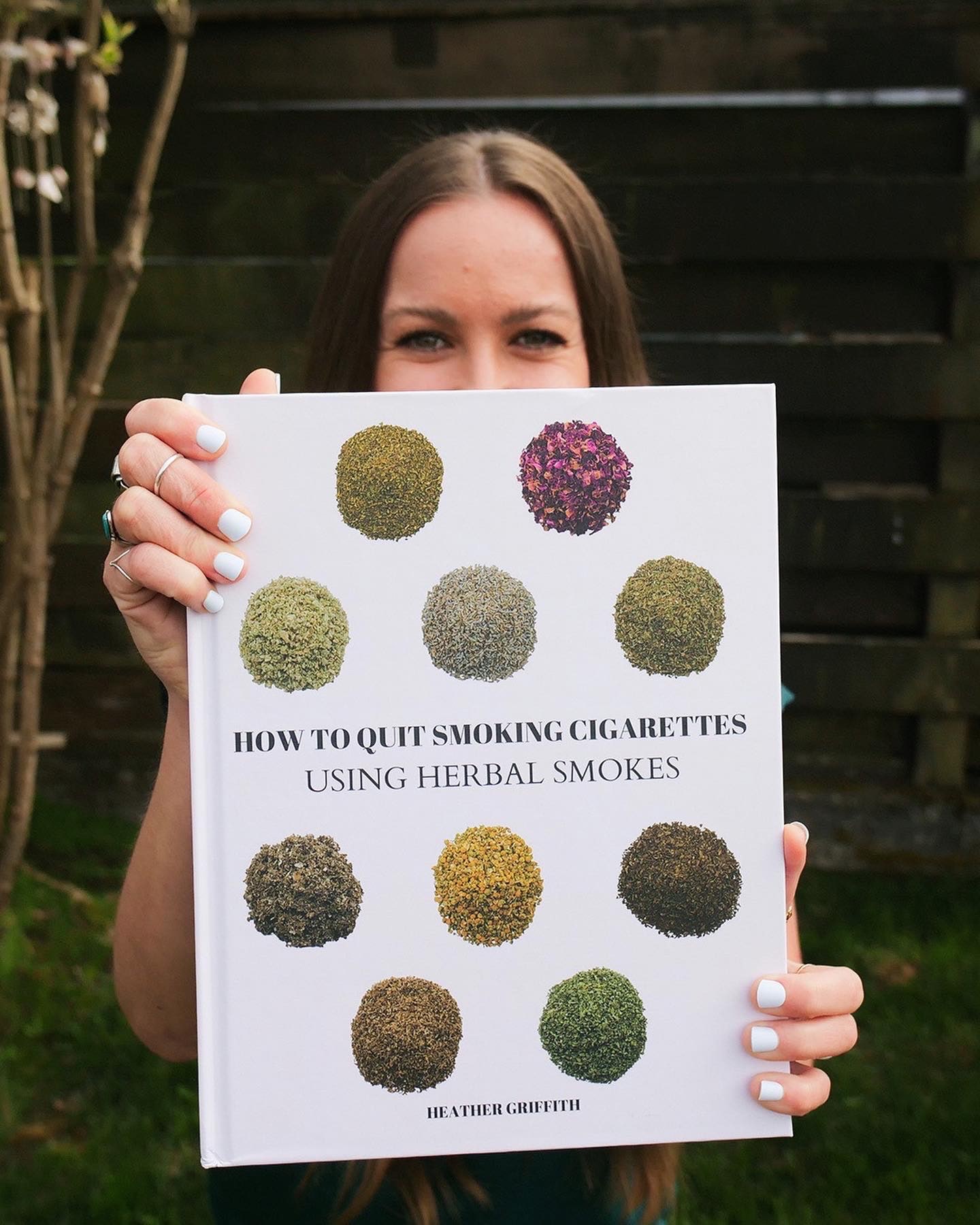 How To Quit Smoking Cigarettes
Using Herbal Smokes
A Course by Heather Griffith


"In the course How To Quit Smoking Cigarettes Using Herbal Smokes, I've compiled all the steps I took in 2017 to help me quit my addiction to cigarettes and I've combined them with a few other extremely supportive tools that I wish I had when I was quitting my addiction."
Course Package


Includes one physical hardcover workbook, one jar of 75 organic herbal smokes, & the online course videos, meditations & content:
How Much Money Will You Save Over Your Lifetime By Quitting Cigarettes?
I used to spend about $300 a month on cigarettes. A pack a day, at $10. That's $3,600 a year!
At the time of writing this text, I have been cig free for 1,625 days. That means I have saved $16,250 so far!
When I reach the age of the average life span of a woman in my country, which is 81 at the time of this recording, I will have saved over $200,000 by choosing to remain free from cigarettes!
YOUR TURN! Try calculating how much
you
will save over the course of
your
lifetime by choosing to quit smoking cigarettes
today
.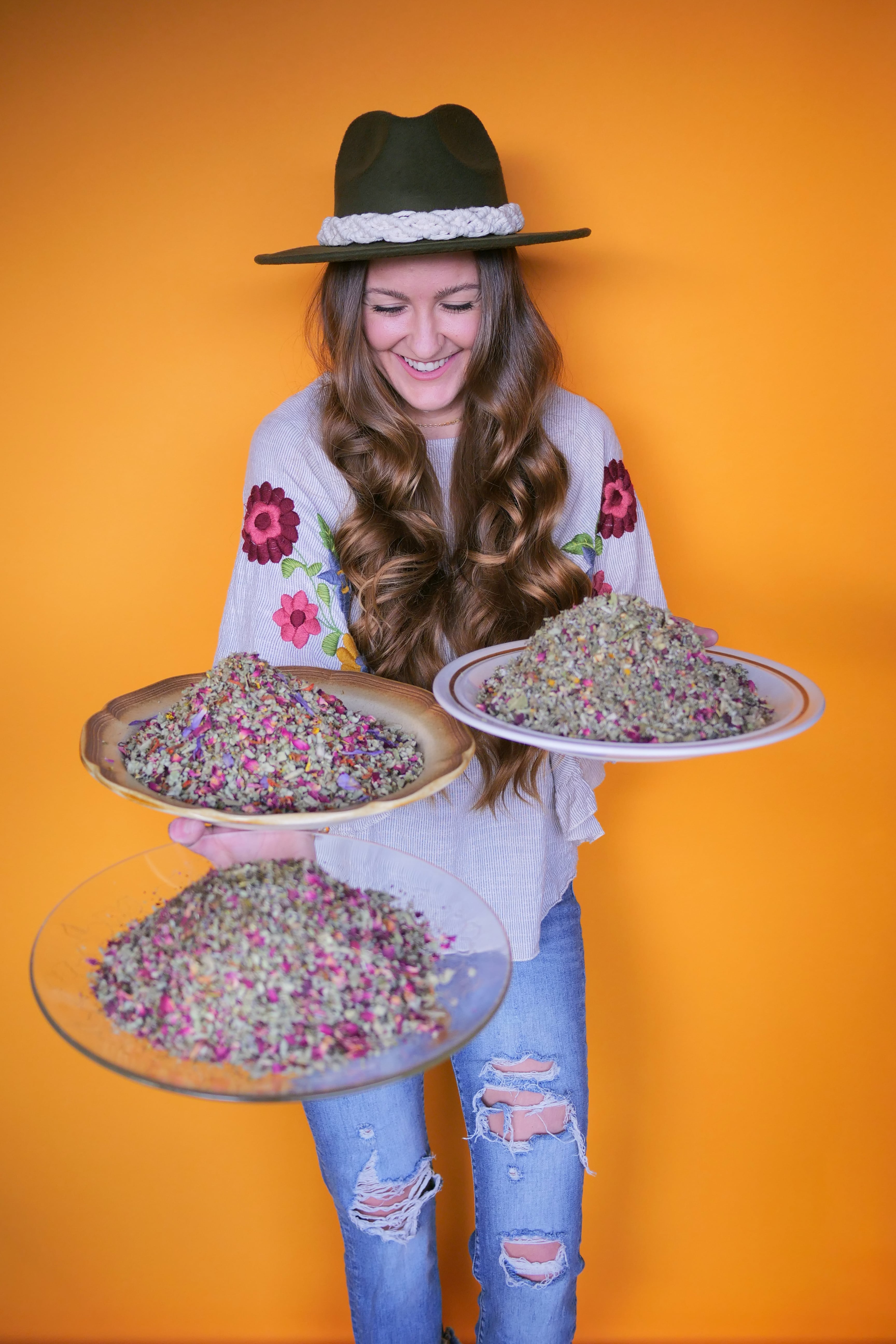 Lasting Success Stories


____________________________________________________


"Your herbal smokes have been so helpful in getting me off the swishers!! Placed my order just to have some on hand for when the urge arises. It's been probably a month since I've smoked anything in general. Don't know what it is, but it's those herbal smokes definitely helped break the addiction!" - Alana R.


"Twenty whole years of my life I smoked cigarettes. I literally NEVER thought I would be the type of person who could quit- the habit was so engrained in my everyday life that it seemed an insurmountable task to become cig free. Sooo many times I wanted to quit and was afraid, and I always felt this sense of guilt and shame about it, worried for my health, etc…Over the years I tried using nicotine patches and other methods of quitting but I would never last beyond one day, and would sadly give in to cigs. I am soooo beyond thankful to have come across Herbal Spirits when looking up alternative ways to quit once again. It was the thing I found that worked for me... Reflecting today, I am so happy and proud so be able to say it's now been 850 days since I quit (which I am still in disbelief about)…I've saved well over $7K in that time, as well as the countless health benefits of quitting which my body thanks me for everyday, above all else. 17,000 cigarettes not smoked in the time since quitting. Unbelievable… THANK YOU HERBAL SPIRITS from the very bottom of my heart." - Cari S.


____________________________________________________


"It is sooo hard to quit tobacco! I never imagined myself feeling so liberated from that addiction that never did anyone any good what-so-ever. But through desperation and the good luck of finding help online, I was saved by Herbal Spirits. Now 20 years after trying my first cigarette and 18 years after I became a regular daily smoker, I am finally freed from tobacco addiction!! What else can I say? I guess that... there is hope for us, thanks to people like Heather and Chris. Quality, love, and value come together and shine when experiencing Herbal Spirits!" - Jesus R.
Actionable solutions that can set you up
for success for the rest of your life
emotionally, mentally, & physically.


You wouldn't be here right now if you didn't want to quit.


There ist going to be a better, or easier time to conquer this mission.


It's time for you to decide.


Take action and get different results or don't.


Invest in yourself or not.


Quit or don't.


Your results are up to you.


Who are you willing to become in order to accomplish your goals? How brave are you willing to be?
Check your inbox to confirm your subscription